Data Warehouse
Data Warehouse and Business Intelligence. Development, Maintenance and Operations.
On-premises, hybrid and azure cloud solutions with Microsoft SQL Server Serices.
Business Intelligence
Dashboards, KPIs, graphs, analytics, reports and forecasts - information for business managers. Design BI solutions with the needs of every user in mind and the flexibility to accommodate all the structured and unstructured information.
Data Mining
One of the few specialized and trained consultants in the field of data mining. Effective and useful application of data mining algorithms on your data. Discover the possibilities and stay ahead of competition.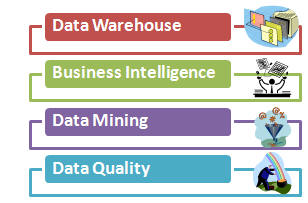 Olapbi.com